Find us:
The main CPS offices are located on the 5th floor of the Science Wing at the Scarborough Campus, as shown on the map below.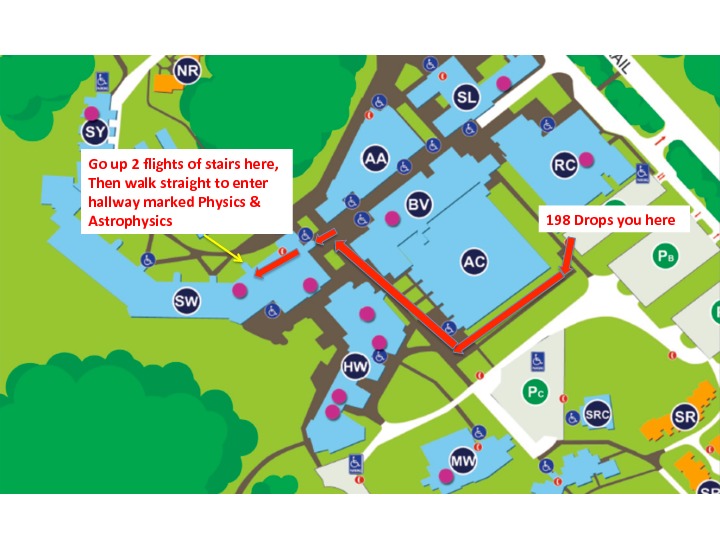 From downtown Toronto
To get to the Scarborough Campus from downtown Toronto take the Bloor (green) subway line Eastbound to the terminus at Kennedy station and then get the 198 UTSC Rocket bus to UTSC.
From Toronto Pearson International Airport
By taxi: A taxi from the airport to UTSC will take 30-45 minutes depending on traffic and will cost $70+tip (taxis from the airport operate on a flat fare based on zones).
By public transportation: There is unfortunately not an easy way to get to UTSC from the airport on public transportation. The best option is probably:
Take the 192 Airport Rocket to Kipling subway station, then the Bloor (green) subway line to Kennedy station and the 198 UTSC Rocket bus to UTSC.
Alternatively one can take the UP Express train to Union station, the Yonge-University (yellow) subway line to York Mills station and the 95E Express bus to Eastbound UTSC, or leave the Yonge-University line at Yonge station to join the Bloor subway line and continue as above.
All routes will take around 2 hours. The UP Express route is $12 more expensive, but is more comfortable.
More information about travel to and around UTSC can be found at the UTSC website, or at the TTC (Toronto Transit Commission).
---