2019 Summer Undergraduate Research Program (SURP) Student of the Week
Name: Henry Liu
Hometown: Coquitlam, British Columbia
Program: Going into 4th year at UBC, Combined Honours Physics and Math
How would you categorize your work within SURP?
My work is in Cosmology – the study of the entire Universe. It's as big as it gets!
How did you first become interested in Cosmology?
When I was a kid, I didn't know what Cosmology meant, but I knew I liked Physics and Astrophysics, and I found that the most interesting part about Astrophysics was the study of how the entire Universe worked. I also used to love watching those old documentaries, interviewing people like Stephen Hawking. When I started university, I discovered that all of this was called Cosmology.
Can you tell us about your research project?
I am studying something called Primordial Non-Gaussianity. That's a very complicated name that basically means there are these non-random formations in the initial conditions of the universe. What we're trying to do is to see if we can measure these. My supervisor and I are using the technique of intensity mapping, which is one method of observing the universe, to try to constrain the parameters, and I believe we have some interesting results.
Can you talk a bit more about these results?
When you're measuring Primordial Non-Gaussianity, you want to measure the entire universe, because its effects are most visible on the largest scales. But as it turns out, how well we can measure the entire universe actually depends on smaller-scale Astrophysics. which is pretty surprising. As it turns out, something as small how a star emits light can have effects on the uncertainties of these huge scale measurements.
Tell us about your research team?
My team is just myself and my supervisor. We talk about the research together, and sometimes derive the math together. It works really well, because he's always around and I can ask him questions, but I still get to work by myself and have that independence.
Can you explain how SURP has perhaps been different from your undergrad work?
SURP is very research-focused, and as you know, research is very open-ended – you might spend a week or two looking into something that's a complete dead-end, or you might spend one day working on something that leads to a breakthrough. Research also grants you a lot of freedom, and I like that, it allows you to work in new interesting directions.
What are your plans for the future?
My goal is to continue to do this for as long as I can. I'd like to study Cosmology in graduate school, and I'm also quite interested in machine learning, so maybe what I'm hoping is to combine the two and continue in academia going forward.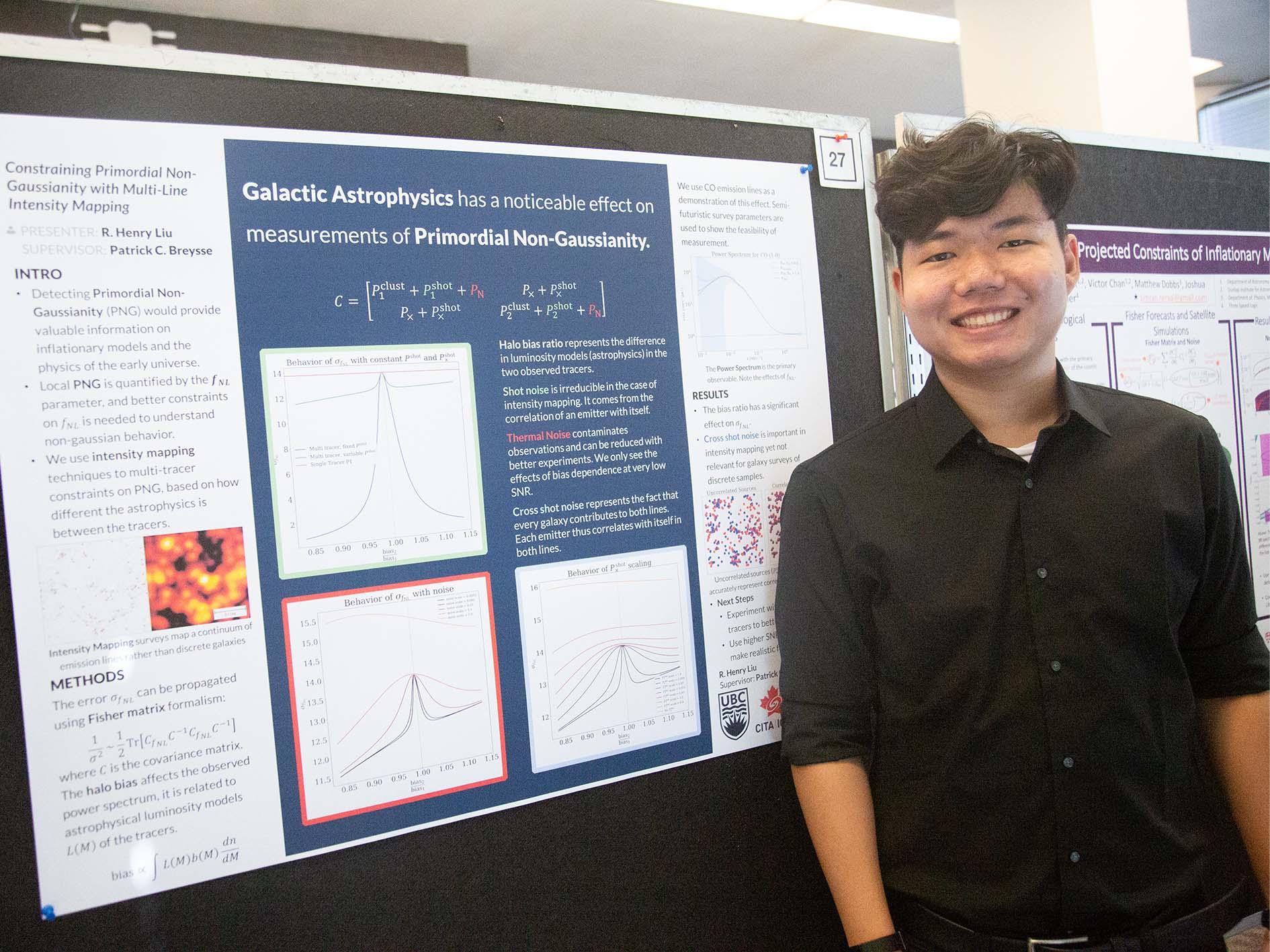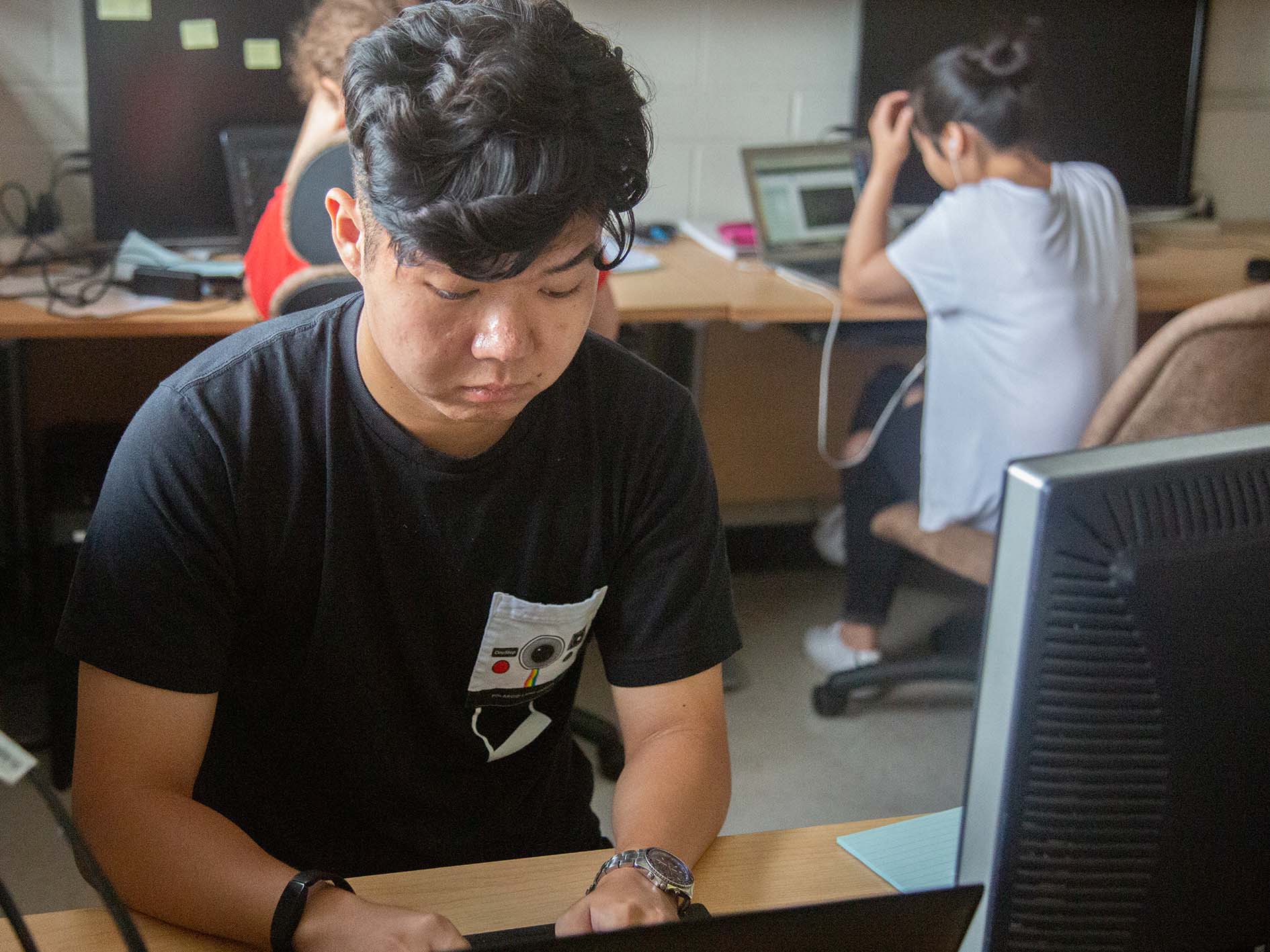 2019 SURP Student of the Week Archive
Rylan Boothman
Mathew Bub
Clara Chung
Baria Khan
Marley Leacock
Jason (Jaemyoung) Lee
Kelly Werker Smith