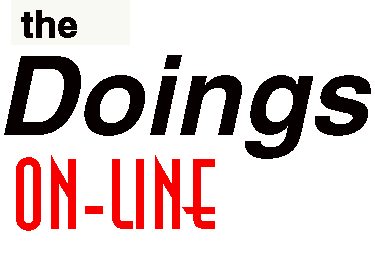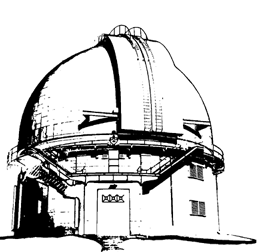 ---
The Doings of the Department of Astronomy
and the David Dunlap Observatory
Volume 28, Number 1
January 30, 1997
---
Welcome to the new, interactive version of the DOINGS, the departmental newsletter of Astronomy at the University of Toronto. Published for many years as a bi-monthly bulletin of events, news and information, the DOINGS served a large community of students, staff, faculty and alumni. The editors hope that having the newsletter accessible over the Internet will revitalize the DOINGS and create an even greater audience of readers (and a greater volume of submissions).
Moving away from the cover-to-cover paradigm of printed newsletters, you select only those sections of the DOINGS that you are interested in reading. You can also make submissions in a similar manner. Every two months the editors will update the sections and print a paper copy for the archives.
NOTE: You must be using a Java enabled browser to read the interactive DOINGS.
---
Cover Picture this Issue
Photo: Karl Kamper
---
READ THE DOINGS
---
THE DOINGS OF THE DEPARTMENT OF ASTRONOMY
AND THE DAVID DUNLAP OBSERVATORY
ISSN 1209-0182
Editors: Brian Beattie &amp R.F. Garrison
&copy Governing Council, University of Toronto, 1997